FREE UK STANDARD DELIVERY ON ORDERS OVER £60
AVAILABLE: United Kingdom, Ireland, Germany, France, Netherlands, Austria, Belgium
Contains 3 exclusive Bath Products
Options: ring or necklace
Limited Edition Tin Box
Signature Design Packaging
Bring a splash of colour into your life with a special bath products tin. What's the biggest secret you can uncover? A mysterious jewel between £10 and £2,000 is hidden inside one of the three bath products.
1) The Aristocrat Bath Bomb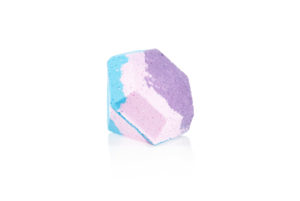 Exquisitely uplifting. Enjoy the ultimate pampering experience with a colourful splash of lemon and mandarin that will refresh your skin.
Ingredients: Sodium Bicarbonate, Citric Acid, Epsom Salts, Cornstarch, Sodium Laureth Sulfate, Witch Hazel (Aqua),Sweet Almond Oil, Fragrance Oil, Colour INCI: CI 17200, CI 42090,  CI 60730.
Instructions: Fill up your tub with hot water and enjoy a relaxing bath while the bath bomb will fizz away.
* Hand Made with love in the UK
* Limited Edition
* 3 colours: blue, pink and purple
* Weigh approx. 120g
2) Prince Charming Bubble Bar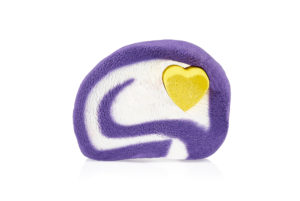 A seductive bubble bar that perfectly combines the fragrances of papaya and sweet mango. Contains a heart shaped bath bomb which will add a splash of colour to your bath. Crumble under running water for enchanting bubbles, an instant love spell to moisturise your skin.
Ingredients: Vegetable Glycerine, Castor Oil, Sodium Bicarbonate, Fragrance Oil, Cream of Tartar, Cornstarch, Tapioca Starch (Organic), Sodium Lauryl Sulfoacetate (Powder), Citric Acid, Almond Oil, Epsoum Salt,  CI 60730 , CI 19140
Instructions: Crumble me in your hands under running water. As I melt I will fill your tub with fluffy bubbles. Place the heart shaped bath bomb in the water to enjoy a colourful extra touch.
* Hand Made with love in the UK
* Contains a yellow heart-shaped fizzer
* 2 colours: purple and white
* Weight: approx. 290g
3) The Explorer Bath Oil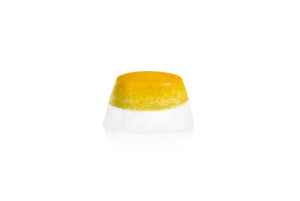 Immerse yourself into a natural toning, stimulating and refreshing journey. This two-layered bath oil combines the aroma of coconut and lemongrass. Perfect for a dry and sensitive skin.
Ingredients: Organic Shea Butter, Cocoa Butter, Mango Butter, Fragrance Oil, Edible Glitter, CI 19140, CI 60730
Instructions: Place the bath oil in the water, let it float and melt away.
* Hand Made with love in the UK
* Limited Edition
* 2 colours: white and yellow
* Weight: approx. 40g
We do not test our finished products on animals. We also only purchase from ingredient suppliers who do not test on animals. Please be advised that this product may cause skin irritation/ allergies. We recommend consulting a doctor or test the product on a small skin area before use, especially if you do have a sensitive skin.
Enjoy the ultimate gift experience. Discover a dazzling piece of jewellery with an RRP value between £10 and £2,000 with every Imperial Gift Box This is hidden inside the Explorer Bath Oil.
What type of jewellery comes with your products?
You can find rings or necklaces. They can be made of either Silver, White Gold or Yellow Gold.
How can I find out the value of my jewel?
Every surprise jewel will have a tag attached to it. To find out how much your new dazzling jewel is worth, please enter the code displayed on the tag here: http://imperialcandles.co.uk/appraise/ and follow the steps mentioned.
Please note that the retail value is an approximation and prices may vary. To find an exact value of your jewel you can ask a jeweller for an appraisal. All the jewellery with a retail price between £1,000 and £2,000 will come with an insurance certificate.
Select your preferred ring size from UK standard L to Q before adding the product to the cart.
* All the jewellery are placed inside a zipped bag and then wrapped in a layer of protective foil or a plastic container to prevent any damage.
Every Imperial Candle Bath and Body product is handmade and for this reason the current processing period for consignments within the UK is 2-4 working days (Monday to Friday only, excluding public holidays) of receipt of order. Orders then will be delivered the next working day from dispatch. For orders placed after 12 PM allow an extra business day.
* Europe : Your package will be with you in 5 – 7 working days ( Monday – Friday only )
Note: Delivery during busy periods may take longer than our recommended timeframe estimates.
Shipping Charges
Royal Mail ( under 200grams ): £3.50
UKMail ( 3-5 working days ): £4.50
DPD ( 3-5 working days): £5.99
International Shipping: £6.99. FREE delivery applies for orders over £100.